2018 was a year of a number of highlights and milestones that we are very proud of. Below is a summary of some of the developments and launches in 2018 that are already benefiting a number of our customers. And we have some significant plans in the pipeline for 2019, full details of which will be revealed to you shortly.
As always, if there's anything you'd like to discuss, please don't hesitate to contact us. Email support@spearline.com or call us on +353 (0)28 51460.

Connect our system to yours!
Spearline API launched
Did you know, any service or functionality provided on the Spearline platform is now available through our API (application programming interface)? You can implement just some of the functionality or all - the choice is yours!
Our API allows you to connect various systems together. It's a way of bringing information from one system - such as Spearline's - to be displayed in another - such as your own number management system - at no additional cost!

Find out more about our API and how it can improve your business workflows here or speak to your dedicated Customer Engagement Manager.



Connect our system to yours
Echo-back latency test released
Latency is experienced as that noticeable gap or delay between when you speak and the other person hears your message.
Our latency test replicates the customer call flow and allows you to quantify the amount of latency your customers experience.
Find out more about our latency test and how your business can benefit here. Or speak to your dedicated Customer Engagement Manager about how to enable it on your platform.

Be in the driver's seat!
Test your numbers on-demand
Spearline Manual testing puts you in full control of testing your global contact numbers. It allows you to pick up the phone and dial your phone number just as your global customers do. Manual testing is available to all users of our Automated testing, and also as a standalone product.

More than just testing numbers!
New service offering - Spearline carrier engagement manager
We're delighted to announce that we can now offer a carrier engagement manager on a full or part-time basis. Their role is to work closely with your carriers to identify and resolve any issues that may arise. This is the perfect solution for organisations who don't have the time, resources or industry insights for this function in-house.


Mobile testing begins
Spearline mobile testing goes live
Mobile testing allows you to test the performance of your numbers via mobile networks from a range of locations globally. We've rolled out coverage to 25 countries, with more coming. To find out which countries please click here. Speak to your Customer Engagement Manager about your priority countries.


Measure performance of your contact centres
Spearline agent response test developed
Earlier this year we developed a brand new test type - the agent response test. This test lets you measure performance of your contact centres giving you full visibility of your partners' performance, and your customers' experience.

The test lets you generate a call from our in-country servers around the world, confirm correct IVR routing to an agent and measure the response time of the agent.

Find out more about agent response test here or speak to your Customer Engagement Manager about how to enable it on your platform.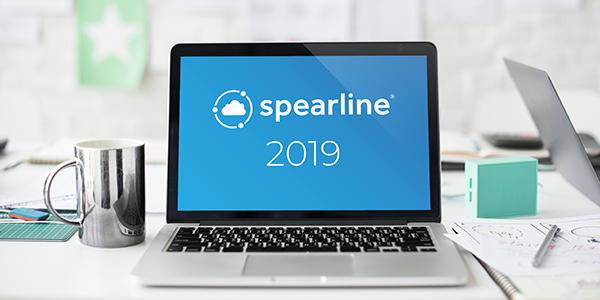 Exciting year ahead!
2019 product roadmap
We're excited to share with you some key developments that will be happening in 2019. More will be revealed to you in January, but for now, we want to share what you can expect to see from us in the new year!
Executive management reports




We've been working hard on creating a flexible engine that will allow us to create reports quickly so that you can get the important data you need to make crucial decisions in your business.
UI Redesign
Based on feedback from you, we have started work on making some improvements to the Spearline platform which you will all benefit from next year.



'Patrick' AI


'Patrick' is our new Spearline-built AI engine which has being taught by over 60 million tests with over 2 billion data points.

Manual testing app


Manually test numbers on the Spearline platform from your tablet or mobile device.
SMS testing
Test sending & receiving SMS messages from Spearline's in-country servers around the world.

We'd love to meet you
2019 event schedule
We're going to be at a number of events in 2019. Coming soon are:
Avaya Engage - Austin, Texas - Jan 20-23
Carrier Community Global Telecom Club - London - Feb 13-14
Enterprise Connect - Orlando, Florida - Mar 18-24

If you're going to be at any of these events, let us know so we can say hi!

And if you're yet to book for Enterprise Connect make sure you book using the discount code 'SPEARLINE' for our exclusive $500 discount on your event pass.