This month we officially launched our new division - Spearline Risk and Compliance - and with that we're moving Spearline into a group structure.
Since Matt Lawlor and I started Spearline in 2003, we've always been passionate about helping businesses by using our expertise in software development. We're already world leaders in global number testing and we know there are so many other areas we can help organisations be more efficient, productive and successful. With our new group structure we're poised to do that…
Our new group structure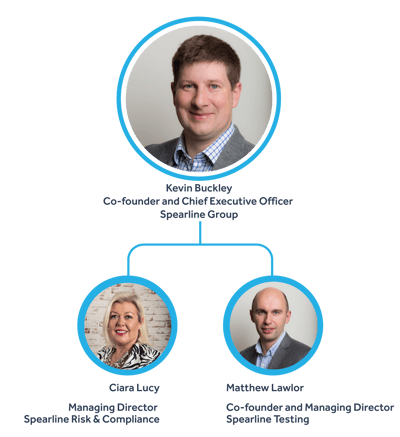 The Spearline Testing division will continue to develop and grow our number testing platform - helping organisations with global telecoms footprints keep their contact numbers performing 24/7.
The Spearline Risk and Compliance division have developed a brand new product - Spearline Data Protection - which will allow organisations to ensure they're compliant with the new General Data Protection Regulation (GDPR).
Our new group structure, together with our move to a new HQ this month, gives us the stable base we need to continue innovating and growing Spearline even more. We've not reached the end of our ambitions for Spearline so watch this space...